Restoration Remodeling Services in Clark County
Your Path to Recovery with J&J Contracting
Welcome to J&J Contracting, where we specialize in comprehensive restoration remodeling services for homeowners in Clark County. We understand that unexpected disasters such as fire, water damage, storms, or vehicular accidents can be overwhelming. Our team is dedicated to helping you rebuild and restore your home, ensuring not only structural integrity but also your peace of mind.
Contact us today at (702) 710-1175 or online to discuss your restoration remodeling project, and let us be your partner in transforming adversity into an opportunity for a better and more secure home in Clark County.
Why Choose J&J Contracting for Your Clark County Restoration Remodeling Needs
Is Restoration Remodeling the Right Choice After a Disaster?
In the aftermath of a disaster, you may be wondering if restoration remodeling is the best course of action for your Clark County home. Restoration remodeling offers several advantages. It not only addresses damage but also guarantees that your home is safe and structurally sound. Furthermore, it provides an opportunity to modernize and enhance your home, making it better suited to your needs and preferences.
Can J&J Contracting Assist with Insurance Claims in Clark County?
Dealing with insurance claims can be a complex and daunting process, especially during a crisis. At J&J Contracting, we have experience working with insurance companies in Clark County. Our team can guide you through the claims process, ensuring that you receive the compensation you deserve for your restoration remodeling project. Our goal is to make the process as smooth and stress-free as possible for Clark County homeowners.
Our Comprehensive Restoration Remodeling Services
Fire Damage Restoration
Fire damage can leave your Clark County home in a state of disrepair and distress. Our restoration remodeling experts will evaluate the extent of the damage, clear debris, and rebuild your home from the ground up. We prioritize both safety and aesthetics, ensuring that your Clark County home not only regains its structural integrity but also its visual appeal.
Water and Storm Damage Restoration
Water and storm damage can lead to a range of issues, including mold growth, structural damage, and electrical problems in your Clark County home. Our restoration remodeling services encompass a thorough assessment of water damage, efficient drying processes, and comprehensive restoration to prevent further harm and mold development. We also address storm-related damage, repairing roofs, walls, and interiors to restore your Clark County home to its pre-damage state.
Unique Aspects of Our Restoration Remodeling Services
Efficient Vehicular Damage Repairs
Vehicular accidents can result in significant harm to your Clark County home, ranging from structural damage to safety concerns. Whether it's a collision involving a vehicle or damage caused by fallen trees, we specialize in swift and efficient vehicular damage repairs. Our team will assess the damage, secure your home, and promptly restore it, allowing you to regain a sense of security.
Creating Safer and More Resilient Homes in Clark County
Beyond repairing the damage, our objective is to create homes in Clark County that are not only safe but also resilient to future disasters. We incorporate disaster-resistant materials and designs into our restoration remodeling projects, helping homeowners reduce the risk of future damage. Our focus is on providing long-term solutions to safeguard your investment in Clark County.
Your Trusted Partner for Restoration Remodeling in Clark County
J&J Contracting is your dependable choice for restoration remodeling services in Clark County after experiencing fire, water, storm, or vehicular damage. We understand the challenges you face and are committed to delivering exceptional results that exceed your expectations. Our team is here to guide you through the restoration process, from assessment to completion, ensuring that your Clark County home is restored to its full glory.
If you're a homeowner in Clark County who has encountered fire, water, storm, or vehicular damage, J&J Contracting is here to assist you in rebuilding and restoring your home. Contact us today to discuss your restoration remodeling project, and let us be your partner in transforming adversity into an opportunity for a better and more secure home in Clark County. Your peace of mind and comfort are our top priorities.
Why Choose J&J Contracting?
What Makes Us Different
10+ Years of Industry Experience

We're licensed and insured local professionals. We have the experience to bring your home remodel to life!

Family Owned & Operated

We're a locally & family-owned and operated business. We make sure to treat your home like our own!

Providing Service in Spanish

Work with a professional who speaks your language. Our team is happy to provide bi-lingual services to our local community.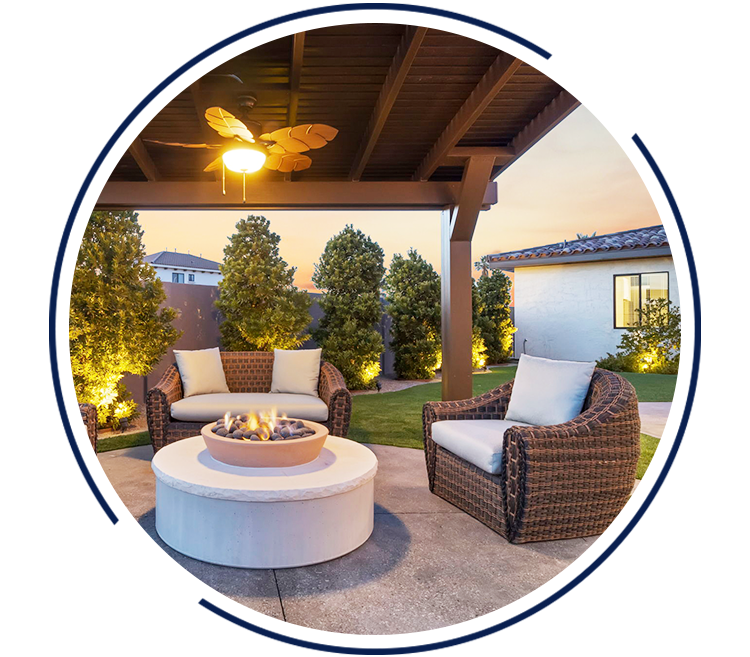 Hear From Our Happy Customers
Reviews & Testimonials
At J&J Contracting, your satisfaction is our priority! See for yourself what people have to say about working with us.
"Real professionals!"

This company was very professional, especially the employees. One stands out to me and his name is Carlos F. Every time I called him (a lot) he was always professional and courteous.

- Paulette S.

"Top notch work!"

The communication, quality of work and materials, and option they gave me during the rebuild were all top-notch. They stand behind their work 100%.

- Justin H.

"We love our new outdoor kitchen!"

They did such a great job, were reasonably priced, and we love our new outdoor kitchen.

- Melissa C.

"Extremely pleased!"

I would easily give them 10 stars if I could. Far exceeded any expectations I had. Extremely pleased with everyone who contributed to this job, Juan, Javier, Carlos, their glass workers, plumbers and drywall/painters all did an excellent job

- M. Conrad