Home Remodeling Services in Las Vegas, NV
Competitive Pricing For All Your Home Residential Remodeling Needs
Are you looking for home remodeling services in Las Vegas? If so, J&J Contracting is the team to call! We will work closely with you to bring your vision to life, from design to construction to finishing touches. We use only the highest quality materials and techniques to ensure that your project is built to last.
We offer a wide range of residential remodeling services to suit your needs. Whether you're looking to renovate your kitchen or bathroom, expand your living space, or add a new room to your property in Vegas, we've got you covered.
Call us at (702) 710-1175 for home remodeling services in Las Vegas.
What Are The Benefits of Remodeling Your Home in Las Vegas?
Remodeling your home in Las Vegas can bring several benefits. First, it can increase the value of your house, which is great if you plan to sell it someday. It can also make your home more comfortable and enjoyable for you and your family.
Plus, remodeling can save you money in the long run by making your home more energy-efficient. Finally, it can give your home a fresh and updated look, which can be very satisfying. So, in Las Vegas, remodeling can boost your home's value, comfort, and style while potentially saving you money.
Remodeling Services We Offer
Our kitchen remodeling services include custom cabinetry, countertops, flooring, lighting, and more. We can transform your space into a functional and stylish kitchen that meets your needs and suits your style.
We can help you create a spa-like bathroom with features such as custom showers, luxury tubs, modern vanities, and more. Whether you want to update your existing bathroom or create a new one from scratch, we can make it happen.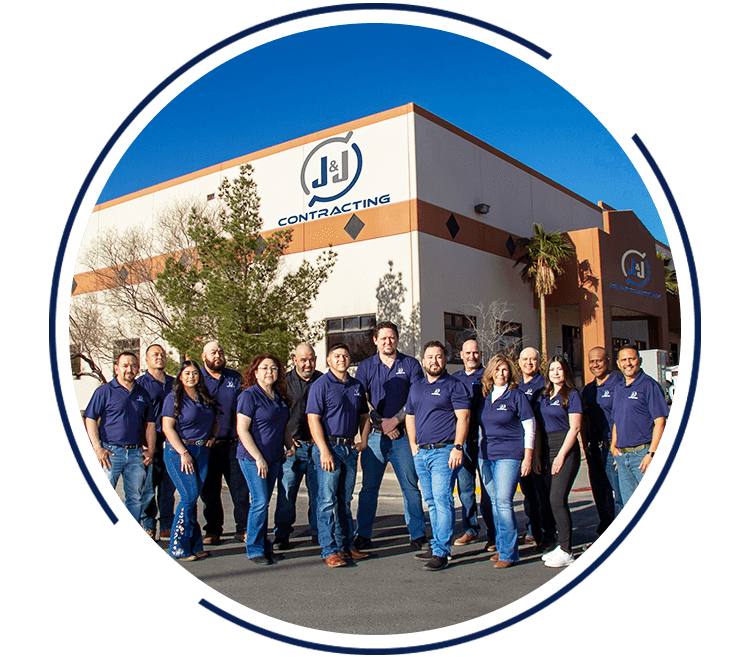 Recent Work
Check Out Our Photo Gallery
When you choose J&J Contracting, you can know you're working with a team that is dedicated to getting the job done right the first time.
What to Look for in a Remodeling Contractor
Experience
Look for a contractor with a proven track record of success. Experienced contractors have the knowledge and skills needed to handle unexpected issues that may arise during the project.
References
Always ask for references and check them thoroughly. This will give you an idea of the contractor's past performance and customer satisfaction.
Communication Skills
Effective communication is key to a successful remodeling project. Look for a company that is responsive, listens to your needs, and communicates clearly and regularly throughout the project.
Transparency
A good contractor should be transparent about their pricing, timelines, and any potential issues that may arise during the project. Make sure you understand the contract and all associated costs before signing.
Flexibility
Remodeling projects can often change as they progress. Make sure you're working with a contractor that is flexible and can adapt to changes in the plan without sacrificing quality or adding unnecessary expenses.
By keeping these factors in mind, you can help ensure that you choose a reliable and professional contractor for your Las Vegas remodel project.
Ready to bring your vision to life? Contact us at (702) 710-1175 and schedule your remodeling consultation now.
Why Choose J&J Contracting?
What Makes Us Different
10+ Years of Industry Experience

We're licensed and insured local professionals. We have the experience to bring your home remodel to life!

Family Owned & Operated

We're a locally & family-owned and operated business. We make sure to treat your home like our own!

Providing Service in Spanish

Work with a professional who speaks your language. Our team is happy to provide bi-lingual services to our local community.
FREQUENTLY ASKED QUESTIONS
Have questions? We are here to help. Still have questions or can't find the answer you need? Give us a call at 702-710-1175 today!
What type of remodeling services do you offer?

We offer a wide range of remodeling services, including kitchen remodeling, bathroom remodeling, home additions, commercial remodeling, restoration services, fire damage restoration, water damage restoration, mold and mildew remediation, sewage backup services, and new construction projects.

Are you licensed and insured?

Yes, we are fully licensed and insured. We hold all of the necessary licenses and insurance to operate as a general contractor in Las Vegas.

How long have you been in business?

We have been serving the Las Vegas community for over a decade, providing high-quality remodeling services for both residential and commercial properties.

Can you provide references or examples of your work?

Yes, we are happy to provide references and examples of our previous work. We are proud of the work we do and are confident that you will be satisfied with the quality of our work.

How long does a remodeling project typically take?

The length of a remodeling project can vary depending on the scope and complexity of the project. We will provide you with a timeline for your project during the initial consultation.

Do you offer financing options?

Yes, we offer financing options for qualifying customers. We understand that remodeling projects can be a significant investment, and we want to make sure our services are accessible to everyone.

Will I need to obtain any permits for my remodeling project?

It depends on the scope of the project and the local regulations. We will work with you to ensure that all necessary permits are obtained before the start of the project.