Contractors for New Construction in Las Vegas, NV
Building a new home or remodeling an existing one is a significant investment of time, money, and effort. It can also be an exciting and rewarding process when done right. Unfortunately, not all construction or remodeling projects end up being what people envisioned, which can lead to disappointment and financial loss. At J&J Contracting, we understand these concerns and have the experience and resources to ensure that your new construction project meets or exceeds your expectations.
We can take any piece of land and turn your vision into reality. Contact us at (702) 710-1175 to schedule a consultation.
Residential Construction Services
At J&J Contracting, we offer a wide range of new construction services, including but not limited to:
DESIGN: Our team works closely with Architects and Engineers to visualize your idea in the design phase. Our project managers and trade partners will build the idea to be a tangible asset.
PROJECT PLANNING: Planning is one of the most important phases of construction, which is why at J&J Contracting LLC, you will have an open line of communication with the estimators and the project manager throughout the entire project. For us, communication is the KEY to success.
COST EFFICIENCY/ VALUE ENGINEERING: Our team of estimators and project managers will work for you to meet your necessities without incurring into additional unwanted expenses.
CONSTRUCTION SCHEDULE: In any project, time is of the essence, we thrive to maintain our construction schedule on track throughout the construction project, reducing time waste and additional cost.
PROJECT EXECUTION: Our trade partners and team members will be ready to start building and materializing your new home with the most highly skilled construction practices.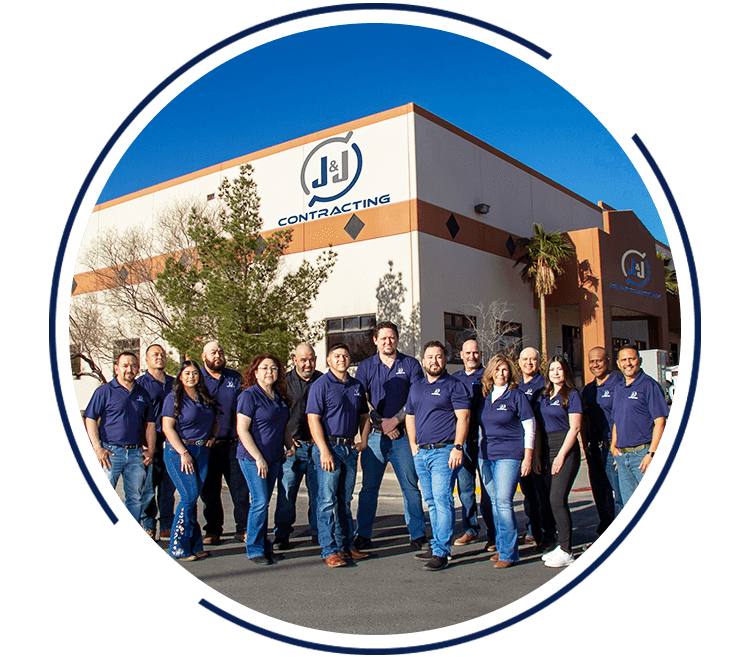 Recent Work
Check Out Our Photo Gallery
When you choose J&J Contracting, you can know you're working with a team that is dedicated to getting the job done right the first time.
Make Your Vision Come to Life
At J&J Contracting, we are dedicated to providing high-quality new construction services to meet your unique needs and exceed your expectations. Whether you're building a new home, adding a room, or remodeling your existing space, we can help you achieve your vision. We serve all areas in Las Vegas, North Las Vegas, and Henderson.
Contact us at (702) 710-1175 to schedule a consultation and get started on your new construction project.
10+ Years of Industry Experience

We're licensed and insured local professionals. We have the experience to bring your home remodel to life!

Family Owned & Operated

We're a locally & family-owned and operated business. We make sure to treat your home like our own!

Providing Service in Spanish

Work with a professional who speaks your language. Our team is happy to provide bi-lingual services to our local community.
FREQUENTLY ASKED QUESTIONS
Have questions? We are here to help. Still have questions or can't find the answer you need? Give us a call at 702-710-1175 today!
How long does a new construction project take from start to finish?

The timeline for a new construction project depends on various factors, including the size of the project and the complexity of the design. Generally, a new construction project can take anywhere from a few months to over a year to complete.

What kind of materials do you use for new construction projects?

We use high-quality and durable materials for our new construction projects. Our team carefully selects the best materials that fit the project's design and budget. We also prioritize eco-friendly and sustainable materials whenever possible.

How involved can I be in the new construction project?

We encourage our clients to be as involved in the project as they want to be. Our team will keep you updated throughout the process and involve you in key decision-making moments. We believe in collaborating closely with our clients to ensure their vision is fully realized.

Can you help with the design phase of the new construction project?

Yes, we offer design services to help bring your vision to life. Our team of experienced architects and designers can work with you to create a custom design that meets your needs and budget.